03 juin 2015
Vegas Night at Grand Hyatt Shenyang
Fa'r will hold a Vegas Night party on 26 & 27 June. Passionate bunny girls' dance, intelligent gambling games, beautiful casino director and Vegas decorates will give you an experience of American west style.
Every person receives 1000 chips on the house and exchange gifts by chips that you won.
10000 chips exchange 1 bottle of 4.5 L red wine
8000 chips exchange 2 bottles of hotel house wine
6000 chips exchange 1 bottle of hotel house wine
3000 chips exchange 1 Fa'r souvenir
With a certain amount of consumption, you can acquire 2000 more chips.
On Vegas night, relax yourself and experience an unforgettable weekend.
Address: No. 288A, Qingnian Street Heping District, Shenyang
Telephone: 024-25121234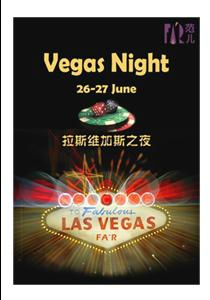 REMINDER: This blog's daily posts will end on June 15. After nearly five years, there will soon e no more volunteers to continue our blog. I want to thank Claire, Benedicte and so many others over the years who helped to make a difference! I also want to thank Grand Hyatt Shenyang, Maison de Cheryl, Benoit, Nicolas and Tim for their help with posts over the last two years that I have been managing the blog.
Now, there are many options for finding information about Shenyang. Join Wechat and follow Expat in Dongbei and Day Nite Shenyang. Join Shenyang Expats and Shenyang Friends on Facebook. Also, this blog's information will remain online, so feel free to use the SEARCHABLEE elements available on the home page.